Kverneland Group Innovations at SIMA 2015!
On 22nd – 26th of February, a great number of visitors (238.848!) came to visit the SIMA show in Paris to see and experience the offerings from around 1 740 companies. At the Kverneland Group stand there were 40 Kverneland and Vicon machines exposed and a record number of innovations were presented on the 2 000m2 large area! Visitors were also able to experience Kverneland Group's Precision Farming Technology in the iM FARMING area, to learn more about the time- and cost-saving benefits of precision farming.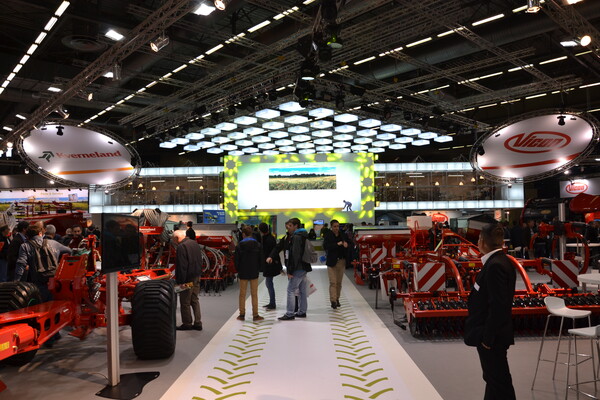 During the five days of the SIMA show this February, Kverneland Group made successful presentations of the new Kverneland u-drill, new Kverneland shares, the award winning Vicon FastBale, the new Vicon RV5100 and 5200 balers, the IsoMatch Tellus GO and the IsoMatch Simulator V1.04. Kverneland Group also presented an own Fan Shop, inviting visitors to have a closer look at branded clothing and gadgets!
If you were not able to visit SIMA 2015 or if you are looking for more information on the Kverneland, Vicon or iM FARMING innovations presented at SIMA 2015, visit the international Microsite: http://sima-en.kvernelandgroup.com/ or the French microsite: http://sima.kvernelandgroup.com/.
Thanks to all the visitors and friends who visited Kverneland Groups stand and the iM FARMING world during SIMA 2015!
Visit also Kverneland Groups Social Media platforms to stay up to date!
23. March 2015