Kverneland Kultistrip wins Gold award at Cereals 2015, UK
Kultistrip received a Gold award at the IMMA (International Machinery Manufacturers Award) at this week's Cereal event.
Kverneland's Adam Burt with the IMMA Gold award presented to the Kultistrip.
Taking top spot in the cultivation equipment category, Kultistrip was recognised by judges for its innovative strip-till soil management mechanism that offers a particularly versatile system for farmers wanting to cut fuel use and look after their soil.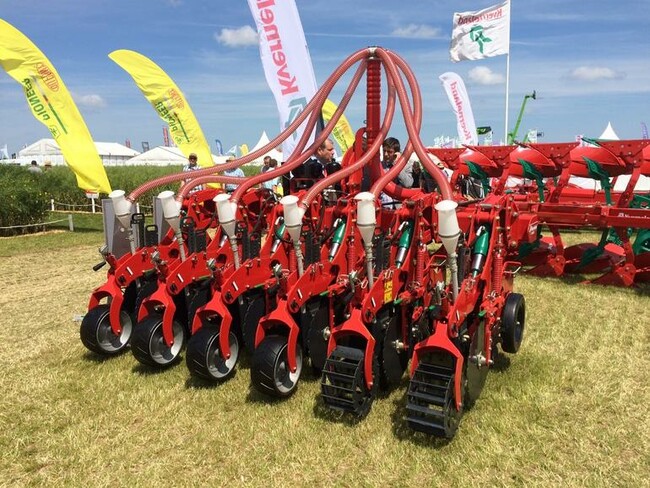 Peter Redman, chairman of the judging panel said: "Machinery buyers are always looking for improvements in performance and reductions in cost. In addition they are encouraged to achieve sustainable soil management, to control pollution and maintain biodiversity."
"The IMMA aims to point buyers to those machines that can make a difference in any one or all of these areas, and that also showcase innovation to meet the challenges of a changing environment," he said.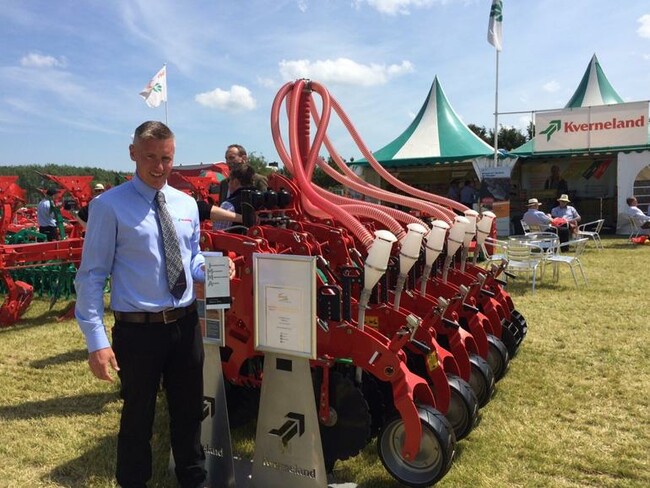 Categories at IMMA included cultivation equipment, harvest machinery, tractors and sprayers. After much deliberation, the judges from The Institution of Agricultural Engineers, Harper Adams University, NIAB, an award-winning contracting business and Farmers Weekly picked the four winners and four runners-up for 2015.
IMMA (International Machinery Manufacturers Award) was launched by Cereals event organiser Haymarket Exhibitions in 2014 to recognise companies that have produced machines sold in the UK that stand out from the crowd by delivering a mix of innovation, cost-effectiveness and value.
15 June 2015