IsoMatch Tellus GO - passed the AEF Conformance Test for all ISOBUS functionalities!
Kverneland Group's Universal Terminal, the IsoMatch Tellus GO, gains an AEF certification for all ISOBUS functionalities, including Task Control Basic, Section Control, Universal Terminal and auxiliary functionalities. The IsoMatch Tellus GO passed the AEF certification test on 27 January 2016. Kverneland Group, being a leader in ISOBUS technology, always ensures compatibility of these functionalities to all ISOBUS machines for our customers.
Switch on the power button and go!
IsoMatch Tellus GO is especially developed for controlling the machine in a simple way. It enables an easy set up of the machine with the soft keys via the 7-inch touch screen. And, optimal control while driving, just use the hard keys and rotary switch. Controlling the implement has never been so easy.
As a leader in ISOBUS technology, compatibility of the IsoMatch Tellus GO to all ISOBUS machines is always ensured. There is no longer need for a separate terminal for each machine. Just step into the tractor, switch on the power button and go! No difficulties during operating settings, the terminal brings the implement automatically into view. And with the IsoMatch GEOCONTROL application you are able to achieve higher yields, lower costs and do your work with less hassle.
IsoMatch Tellus passed AEF certification test again
In addition to the IsoMatch Tellus GO passing the AEF certification test, The IsoMatch Tellus terminal again passed this AEF certification test for all ISOBUS functionalities on 27 January 2016. All new available functionalities are compatible to all ISOBUS machines and are made for easy machine control and efficient farming.
Read more about our iM FARMING concept here: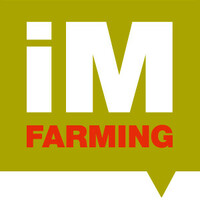 9th March 2016