Kverneland Group leading in AEF certifications
As a leader in ISOBUS technology, Kverneland Group is committed to their customers and guarantees their success by providing them with easy farming solutions. This leading position became again evident when ranking different companies by certifications in the AEF ISOBUS Database. Kverneland Group is number one in the amount of AEF certifications! Compatibility of all ISOBUS machines and universal terminals is always ensured.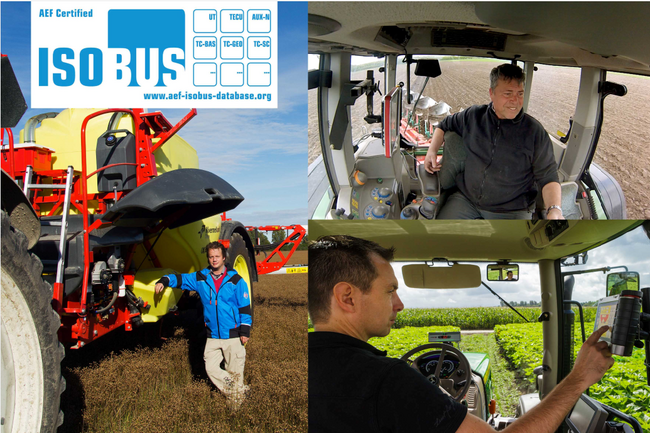 Certification of ISOBUS software is a precondition for products to be listed in the database that is designed to benefit customers, dealers, sales and service personnel. The main focus of the AEF database is to serve as a useful sales and service tool where farmers and dealers can easily find the confirmation of the compatibility between ISOBUS tractors, machines and universal terminals. This is essential to assure the farmer that the compatibility between his ISOBUS equipment will be successful.
''No more hearsay statements about ISOBUS, the truth is just several clicks away''
The benefits to the industry will grow as more products are tested and included in the Database.
ECU software certified
Source: Agricultural Industry Electronics Foundation (AEF)
24th June 2016