Welcome to Agritechnica 2017 in Hannover - Exciting days to come!
The 12th – 18th of November Kverneland Group will proudly present Kverneland and Vicon machine news at the world's largest trade fair for agricultural machinery and equipment in Hannover, Germany.
The overall theme for Agritechnica this year is "Green Future – Smart agriculture", and at the Kverneland Group stand you will see a specific focus on our smart solutions within our iM FARMING offering connected to the Kverneland and Vicon machinery.
The 12th and 13th of November (preview days) are arranged mainly for dealers, investors and trade press. However anyone can visit also these days.
We invite you to visit our stand at Agritechnica in hall 5 – D37, where we look forward to present the latest innovations and new machine technologies. Check out how you can save time and costs in your daily farming activities at our stand!
Preview of our news – online!
Check out Kverneland Group's website for Agritechnica, where you can see the news to be presented, highlights at the show, press releases and much more, have a look:
http://agritechnica.kvernelandgroup.com/ (English version)
http://agritechnica.kvernelandgroup.de/ (German version)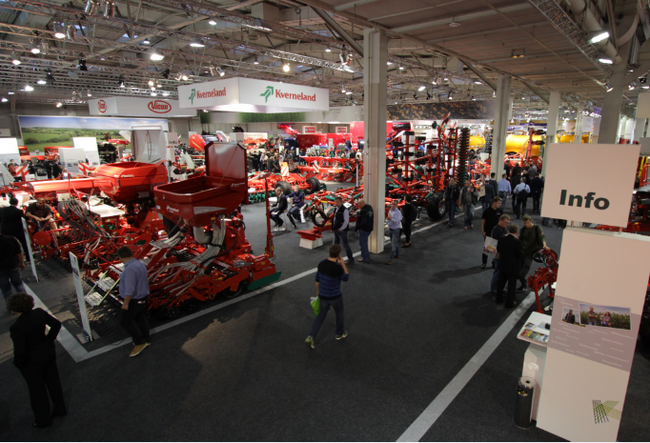 General Agritechnica information can be found on the Agritechnica website www.agritechnica.com/en.
We look forward to Welcome you at our stand in hall 5 – D37!
Stay updated on our news by following us on Social Media:
18th of October 2017