Find the answers for your Kverneland or Vicon machine questions in QUEST
Have you experienced being out in the field and in need for information about a part on your machine or the latest version of the quick start guide for your mower or baler? Or have you been looking for spreading charts for your spreader, spare parts manual for your plough or software downloads for your IsoMatch Tellus terminal? QUEST online model and product search database will give you the answers on these questions – free and without any login!
QUEST is the central source to find various documents and information about all machines produced by Kverneland Group. You can access QUEST directly from the Kverneland, Vicon or Kverneland Group websites. All answers are easy to find, just a few clicks away!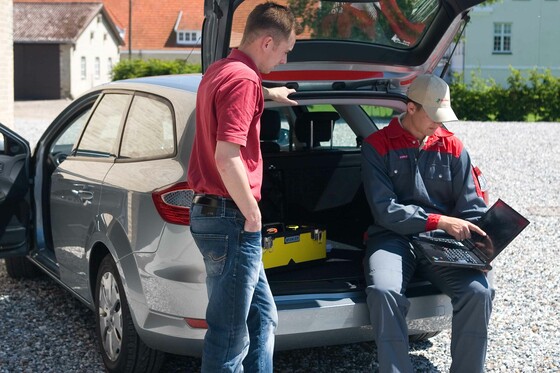 This is amongst the information you can find in QUEST:
Operation Manual
The operation manual will be delivered in combination with your machine, but is also available online in QUEST. Find out how to setup and use the machine and much more in the operation manual.
Spare Parts Manual
Show you the parts that belong to the selected machine searched for, with product number and description of the part.
FAQs
In the FAQs you find information on compatibility, electronics, hydraulic and mechanical related questions and software downloads.
Spreading Charts
Gives you the checklist for setting up the spreader and adjusting the machine to the right settings for spreading, e.g. determine granular distribution, weight, type and shape, determining settings and application rate and much more.
Information in your language
When you have found the document you are searching for, there will also be a chance to select the document in your local language, if that is available.
Add Quest on your mobile phone for easy access
Get easy access to QUEST on the home screen for your mobile phone by following this step by step guide.
Not able to find what you were looking for? Just drop an e-mail to quest-support@kvernelandgroup.com and we will get back to you.
QUEST - Smart, Easy and Efficient! Wherever and whenever you need the information.
27th of August 2018