Supplier Day in Kverneland Group Kerteminde
Kverneland Group Kerteminde's Purchasing department, hosted for the 3rd time a successful supplier day in the third week of November 2019.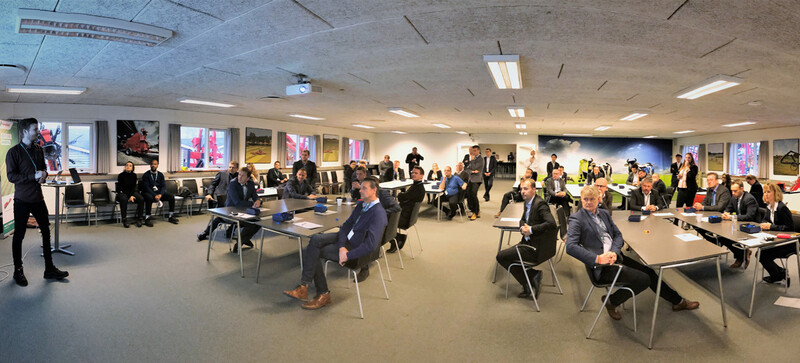 We had a great day with our most important suppliers, where the bigger theme was strategy, training of employees and quality.
It is important for us, to work with suppliers, that understands the need to build a stronger supply chain.
This is the reason we will keep on inviting suppliers to learn about our factory and our way of working.
In this event we awarded two "Suppliers of the year", and this year we chose our great steel supplier, Jørgensen & utoft, and our trader PTI Europa.
Congratulations, and thank you for the effort you do for us!
Our factory is undergoing a big change supported by our mother company Kubota, and we strive to give some of these learnings to our suppliers.
A part of this is implementing Kverneland Production System, and therefore we used some of the days in playing the LEGO game, to show the impact of a fully integrated supply chain, driven by a sequenced pull.
It was great fun, and we believe that it had a great effect on the batch people.
We are looking forward to hosting this event again next year!
December 2019