Original Spare Parts Service
Original Spare Parts Service
We regard the sale of each machine as the start of a long term relationship, and we will support you with high quality spare parts and product knowledge to keep your machine working optimal.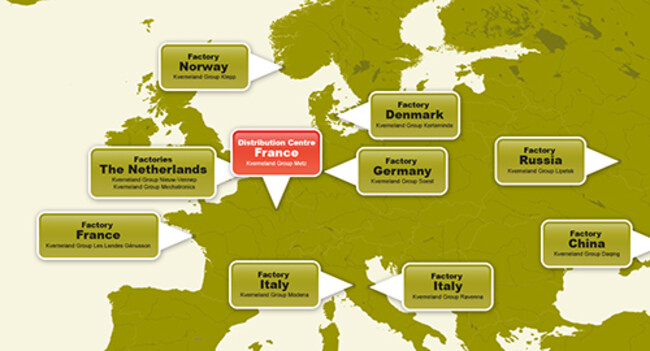 Distribution Centre Metz, France
As a farmer, we recognise that you do not work regular hours, and we strive to support you and your Kverneland Group dealer in the most efficient and effective way. Genuine Kverneland Group parts are manufactured at our factories across Europe, then transported to our distribution centre in Metz, France.
In Metz we continuously strive to optimise the warehouse space and operations.
– We keep your machine running!
► Operational 24 hours a day, 365 days a year
► Parts ready for shipment within 2 hours after receiving an order
► Normal orders until 7 pm from Monday to Friday*
► Orders also on Saturday in season*
► Customer may collect parts directly from warehouse
► Emergency orders available 24/7 (1 Euro/km)
* Lead time may vary in different countries.